Introduction
Writing a formal letter might seem like a lost art in the era of emails and instant messaging. However, there are situations where a well-crafted formal letter still holds its significance. But what if you need to address someone without a specific title? This comprehensive guide will walk you through writing a formal letter to somebody without a title. We've got you covered from addressing the recipient appropriately to structuring your letter for maximum impact.
---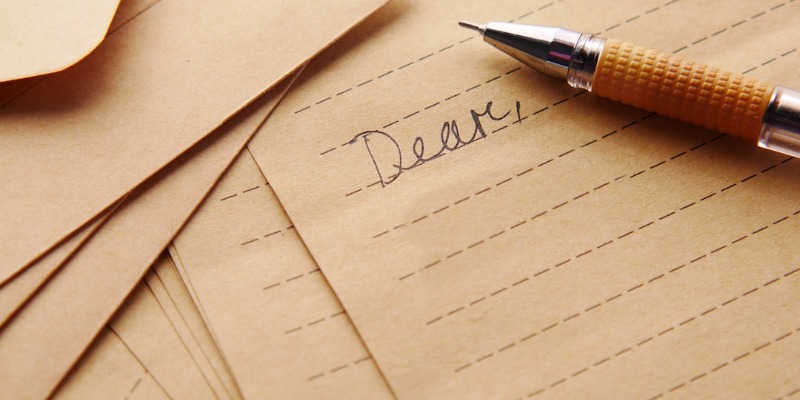 How do you write a formal letter to somebody without a title?
When addressing a formal letter to someone without a specific title, you must strike the right balance between respect and professionalism. Here's how you can do it:
Greeting Matters: Begin your letter with a respectful salutation such as "Dear," followed by the person's full name. Avoid using informal greetings like "Hey" or "Hi" in formal correspondence.
Do Your Research: If possible, try to find out the recipient's designation or role within the organization. A little research can go a long way in personalizing your letter.
Use Neutral Titles: If you can't determine the person's title, opt for neutral titles like "Mr." or "Ms." followed by their last name. This maintains a formal tone without assuming a specific title.
Avoid Assumptions: Don't make assumptions about the recipient's gender or role. Stick to neutral and respectful language throughout the letter.
State Your Purpose Clearly: In the opening paragraph, briefly state the purpose of your letter. Clarity is key whether it's an inquiry, a request, or an introduction.
Provide Context: Briefly introduce yourself and your connection to the recipient, if applicable. This adds a personal touch and sets the tone for the rest of the letter.
Stay Polite and Professional: Maintain a polite and professional tone throughout the letter. Avoid using slang, jargon, or overly casual language.
Use Formal Language: Choose your words carefully. Opt for formal language that reflects the gravity of the situation.
---
Certified Language Services
At your fingertips are a wide range of professional language services.
---
Crafting the Content
Now that you've addressed the challenge of addressing your letter let's delve into the content creation process:
Structured Format: Divide your letter into clear paragraphs. Each paragraph should address a specific point and contribute to the overall message.
Engaging Opening: Your first paragraph should grab the recipient's attention. Pose a question, share a relevant quote, or provide a thought-provoking statistic.
Provide Context: In the following paragraphs, provide context for your letter. Explain why your message is important and how it relates to the recipient.
Supporting Details: Use facts, examples, or data to support your claims. This adds credibility to your message and enhances the persuasive element of your letter.
Personalize the Message: If you have any personal or shared experiences with the recipient, mention them. Personal connections can make your letter more impactful.
Address Concerns: If you anticipate any questions or concerns from the recipient, address them proactively in your letter. This shows foresight and consideration.
Call to Action: Clearly state what you expect or hope the recipient will do after reading the letter. Make it explicit whether it's scheduling a meeting or responding to your request.
---
Frequently Asked Questions (FAQs)
Can I use "To Whom It May Concern" if I don't know the recipient's title?
Yes, "To Whom It May Concern" is a standard salutation for situations where you don't have a specific recipient in mind. However, using the recipient's name, even without a title, can make your letter more personalized.
Is it appropriate to use informal language in a formal letter?
No, it's best to use formal language and tone in a formal letter. Informal language can come across as unprofessional and may not convey the seriousness of your message effectively.
Should I include my contact information in the letter?
Absolutely. Including your contact information is essential if the recipient needs to contact you for further communication or clarification.
How do I end a formal letter without a specific recipient?
End your letter with a formal closing, such as "Sincerely" or "Yours faithfully," followed by your name and signature. This maintains professionalism even when you're unsure of the recipient's title.
What's the ideal length for a formal letter?
Aim for a concise letter covering all necessary points without overly verbose. Ideally, your letter should be around one page in length.
Can I send a formal letter via email?
Yes, formal letters can be sent via email. However, ensure that the email maintains the same level of professionalism as a physical letter. Use a clear subject line and a formal salutation.
---
Conclusion
In the digital age, the art of writing a formal letter remains relevant, especially when communicating with precision, and formality is paramount. By following the guidelines provided here, you can confidently compose a formal letter to somebody without a title. Remember, attention to detail, respect, and clarity are the cornerstones of an effective formal letter that leaves a lasting impression.
---
Get in touch
Maxsun International (HK) Ltd
. translates and interprets English and over 100 other
languages
. You can be assured that experienced and certified professionals provide our
language services
. The interpreters and translators in our teams are all
native speakers
. As well as subject matter experts, they can also handle unique translation and interpreting assignments. You can contact us immediately for your urgent language service needs by calling
+86-0755-82970459
. You can also email us at
Contact us
. We are open 24/7, every day of the week.