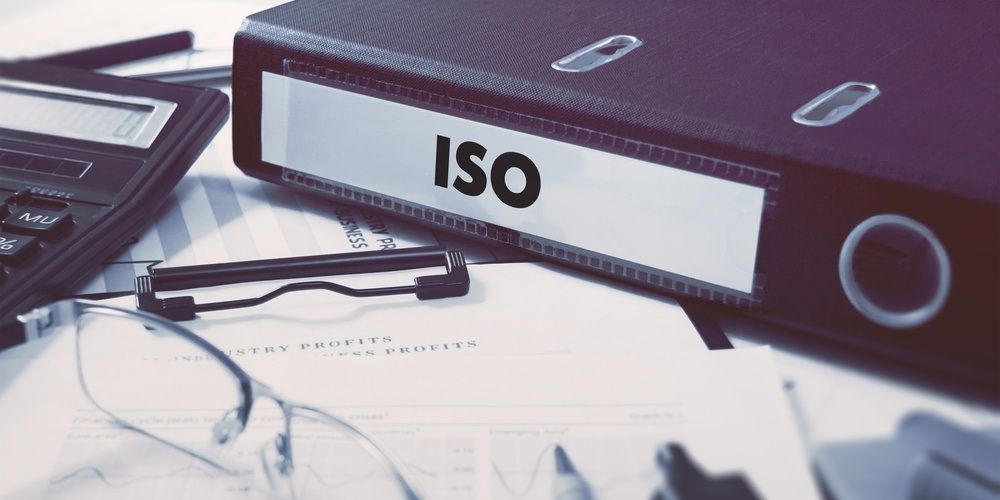 Checks and balances must be in place in a global marketplace. Otherwise, consistency and quality would be difficult to maintain across industries and nations. International standards contribute to maintaining a level playing field, and ISO is one such body.
ISO CERTIFICATION – WHAT IS IT?
ISO certification verifies that a management system, manufacturing process, service, or documentation technique complies with all applicable standards and quality assurance requirements. ISO (International Organization for Standardization) is an international, non-governmental organization that establishes standards to ensure the quality, safety, and efficiency of products, services, and systems.
ISO certifications are available in a wide variety of industries, ranging from energy management to social responsibility and medical devices to energy management. The use of ISO standards ensures consistency. Each certification has its own set of requirements and criteria and is numerically classed. For example, the ISO certification that Maxsun Translation now holds is ISO 9001:2015.
RELATED: Maxsun Granted ISO 17100:2015 Translation Service Certification
DEFINITION OF ISO 9001
ISO 9001 is the international quality management system ("QMS") standard. To be certified to the ISO 9001 standard, a business must adhere to the ISO 9001 standard's standards. Organizations utilize the standard to demonstrate their ability to consistently deliver products and services that fulfill consumer and regulatory standards and their capacity for continuous improvement.
ISO 9001:2015 certification consists of three components: ISO, 9001, and 2015. Each part symbolizes the following:
ISO
ISO, as previously stated, is an acronym for the International Organization for Standardization. This organization creates standards to certify businesses and organizations. Certification is conducted by a third party and is subjected to annual testing.
9001
The number following ISO categorizes the standard. All of the ISO 9000 family standards include reference to quality management. ISO 9001 is one of the most well-known ISO standards; it establishes requirements for adhering to various quality management concepts. It enables businesses and organizations to increase their efficiency and customer satisfaction.
2015
The final digit in an ISO certification denotes the version of the standard met, denoted by the calendar year in which those standards were introduced. For example, ISO 9001 is in its fifth version in 2015. It was released in September 2015, and Maxsun Translation has upgraded its processes to comply with the latest version's criteria.
WHAT IS ISO 9001 CERTIFICATION, AND WHAT DOES IT MEAN?
If an organization advertises itself as "ISO 9001 Certified," this indicates that the organization has met the ISO 9001 criteria (which you can read in full here). ISO 9001 demands enterprises to establish and implement a quality management system that is both acceptable and effective, as well as to identify and address areas for improvement.
As a result, an organization claiming ISO 9001 accreditation is widely recognized to have products and services that meet quality standards.
EXPLAINING ISO CERTIFICATION
Being ISO 9001 certified is required to sell to specific businesses – the automotive industry is a notable example. We achieved ISO certification in 1998, and it has benefited our firm in a variety of ways.
ISO standards have laid out the procedures that must be followed for each order. We understand the standards that must be reached and have put the necessary instruments to ensure quality, consistency, and safety. ISO specifies what we do, how we ensure quality, and what is required of us.
Additionally, ISO certification standards assist us in maintaining the relevance of our products and services. When standards evolve, we evolve with them. When we begin working with new customers, we provide them with our certification information so they may be assured that ISO requirements will be met.
HOW DO I LEARN ABOUT UPDATED ISO STANDARDS?
The greatest source of information regarding new, revised, or updated ISO standards is directly from ISO. They would be the finest source because they are the organization that establishes the standards.
Additionally, some outlets provide summaries and explanations of ISO upgrades to assist individuals and organizations in comprehending them. For example, the website 9001SIMPLIFIED outlined the changes when ISO 9001 was revised from 2008 to 2015. The 2015 update includes the following:
Additional clauses
A distinct structure (High-Level Structure)
Distinct terminologies
A methodical approach
Increased emphasis on input and output
At its essence, risk-based thinking
An emphasis on the organization's context
Updates on leadership and commitment
Improved compatibility with other ISO standards
WHAT ARE THE ISO STANDARDS TRAINING TIMELINES?
In general, the training timeframe will be determined by a variety of factors, including an organization's awareness of the needs, its readiness, and its size and complexity. Nonetheless, the majority of organizations may anticipate receiving ISO 9001:2015 certification within three to six months.
Bear in mind that individuals cannot obtain ISO certification. Only businesses and organizations are permitted to do so. Additionally, it's worth mentioning that ISO does not provide the certification. Rather than that, certification is accomplished through third-party organizations. Further, the organization's ISO 9001 accreditation status must be renewed every three years.
When ISO 9001:2015 became accessible in September 2015, a three-year transition period allowed businesses and organizations to acquire training and update systems, giving firms of all shapes and sizes the time they needed.
Partnerships between enterprises and LSPs require a dynamic process of selection. You must find an LSP that suits you.
---
Get in touch
Connect with our team to learn more about Maxsun's services.