Nothing beats a flesh and bone translator, but regrettably, carrying a human about in your pocket is not that simple! Thus, when a quick translation is required, your cell phone or other mobile devices come in handier.
Translation apps are the most fantastic solution whether you're traveling abroad, texting your Spanish colleague, or trying to order butter chicken in Delhi.
However, among all the apps available, Google Translate is arguably the most frequently used. Google Translate is unquestionably a trustworthy multilingual translator, with over 200 million daily users.
Google Translate includes various remarkable functions, including the following:
• A means of translating many types of text, media, and speech
• Convert images and handwriting using a camera translation connection.
• Compatibility with 104 languages at various degrees
• Offline language storage

However, even with the most recent versions, Google Translate does not always produce excellent translations! Google Translate fails in several situations, such as during times of extreme precision!
For instance, a simple yet often used phrase such as 'light' has numerous connotations in the English language, including the antonym of heavy. However, Google Translate does not include this meaning in all language pairs.
As a result, it is OK to use an alternative to Google Translate, and there are many solutions on the market to make your life easier!
Why Would You Want to Find a Google Translate Alternative?
Before you choose another translator besides Google Translate, here are some reasons why you should.
1. Google Translate supports only a Limited Number of File Types
Do you translate InDesign files? Perhaps PDF files that have been scanned? Or are you content with copying and pasting a text document into a Word document for a specific type of translation?
To be sure, Google Translate does not handle these types of time-consuming and costly transformations. Some Google Translate competitors will assist you in maintaining your formatting during the translation process.
2. It Is Not Possible to Customize Google Translate's Translations
While Google Translate is free and simple to use, it is also extremely limited due to the algorithm's design.
With Google Translate, you get exactly what you give. You cannot adjust the automated translation engine or alter the translated content or speed.
3. Google Translate Is Not a Business Solution
While Google Translate is an excellent choice for tourists and personal use, it lacks a translation editor and does not support user collaboration.
Some Google Translate competitors provide enterprise-level security and features to make translations faster and easier. Additionally, they assist you in saving a large quantity of money.
4. The Information You Provide to Google Translate Is Insecure
Did you know that you are granting Google permission to store, publish, and share your text by using Google Translate for any form of translation?
While this may be acceptable if you're a traveler looking for café menu items or a venue to go sightseeing, however, it can be detrimental to anyone concerned with confidential or protected data, particularly corporations or people who deal with legally sensitive material.
---
List of 12 best alternatives to Google Translate for language conversion.
The following is a list of the seven best alternatives to Google Translate for language conversion.
Compared to Google Translate, alternatives might be significantly more trusted, versatile, and secure while incorporating additional functionality and aspects.
And to alleviate your search for the finest one, we've compiled a list of the top seven Google Translate alternatives. Therefore, let us begin our investigation!
1. Microsoft Translator

Microsoft Translator is a clever translation app for Windows, iOS, and Android in both business and personal editions. It enables you to translate photos, screenshots, text, and voice for over 60 languages; FYI, all of this is also available for offline use.
The user can type the text to be translated, say it aloud, or take a picture of the text. Microsoft Translator is compatible with other Microsoft products, such as Microsoft Office and Skype. Additionally, a smartwatch application is available.
To maximize your use of Microsoft Translator, you can store and save recent search results for future use.
Supported platforms: iOS, Windows, Mac, and Android
Pricing: $15
2. DeepL

DeepL Translator is a rapidly growing machine translation service created by a German start-up.
The DeepL user interface is simple to use and beautiful in design. You can translate both manually typed text and uploaded files. The automatic language detection mechanism occasionally fails, although the translations are accurate.
According to the online machine translation service architects, it is powered by artificial intelligence and neural networks, which ensure its correctness. However, it falls short of professional translators' abilities, particularly when dealing with specialized, creative, or sophisticated materials, subtle subtleties, or uncommon language pairings.
By the way, the same business developed DeepL and Linguee, the world's largest database of human translations.
Supported platforms: iOS, Windows, Mac, and Android
Pricing: Free
3. ChatGPT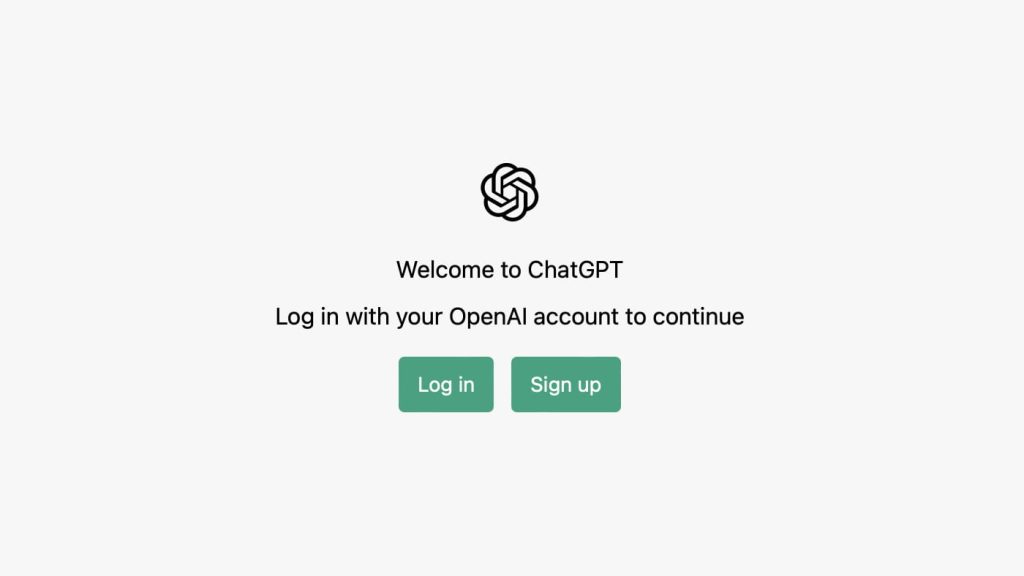 ChatGPT is a highly advanced machine translation service developed by OpenAI.
With its user-friendly interface and deep learning algorithms, ChatGPT can generate high-quality translations much faster than traditional human translators. The service can handle a wide range of languages and is ideal for businesses and individuals who need to translate large amounts of text quickly and accurately.
Despite its speed and efficiency, ChatGPT does have some limitations. It may struggle with complex syntax, specialized terminology, and cultural sensitivity, which are important considerations for certain types of translations.
However, as technology continues to evolve, ChatGPT is likely to become an increasingly popular choice for fast and accurate translation services.
Supported platforms: Various platforms through API Pricing: Pricing varies based on usage and can be obtained through the OpenAI website.
Supported platforms: Various platforms through API
Pricing: Free Plan / ChatGPT Plus (USD $20/mo)
RELATED: ChatGPT vs Human Translation: The Pros and Cons for Translation Services
4. iTranslate

The iTranslate software, developed by Sonico Mobile, enables you to translate text, websites, and look up words with definitions and even verb conjugations in over 100 languages.
iTranslate is compatible with various operating systems, including Windows, iOS, macOS, Android, and Google Play. It features gesture-based control and the ability to convert Chinese characters to understandable words for easier translation.
It is a simple software that allows you to translate anything simply by inputting text or speaking voice-to-voice.
Supported platforms: iOS, Windows, Mac, and Android
Pricing: Free
5. Linguee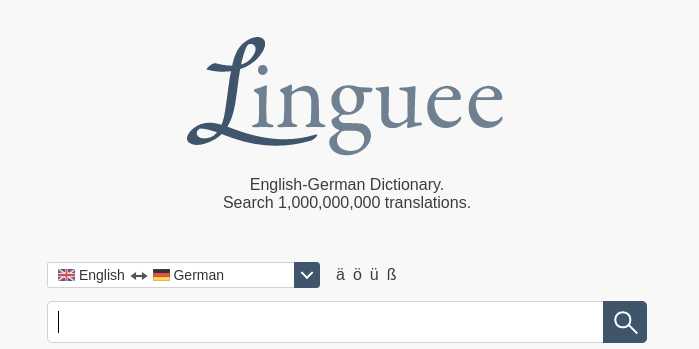 Linguee is a 2009 web-based tool that enables you to translate single words or sentences in place of paragraphs and supports more than 25 dialects. As with any other language translator, you can also use it offline during periods of insufficient internet connectivity.
Linguee displays a variety of multilingual pairs of sentences from web media. This way, you'll understand how a single phrase or term can be utilized in a variety of situations.
Because of its fundamental capabilities in French, German, and Dutch, this software is employed by large European legal firms.
Supported platforms: iOS, Windows, Mac, and Android
Pricing: Free
6.Baidu Translate

In the absence of Google in China, Baidu is the most popular internet search engine. Baidu Translate, like Google Translate, is based on neural networks, which results in extremely fluent translations. In addition, Baidu includes an integrated voice-based translation feature that enables you to search on your smartphone using voice commands. Baidu Translate covers sixteen languages.
Baidu introduced a portable talking translator in September 2017 that can listen to and speak in various languages. The handheld translation gadget, smaller than a regular smartphone, doubles as a portable Wi-Fi router and is compatible with networks in 80 countries.
Baidu Translate provides exceptionally accurate translations, especially for lengthy and complex documents.
Supported platforms: iOS, Windows, Mac, and Android
Pricing: Free
7. Babylon Translator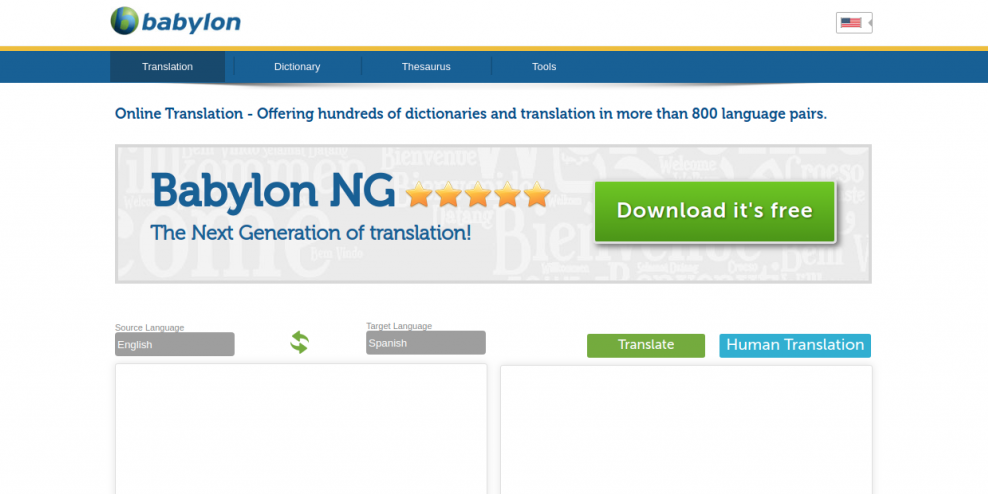 Babylon is reputed to be one of the world's most widely used translation and dictionary applications. It has a collection of more than 1,700 glossaries and dictionaries in a variety of languages. This translator has over 19 years of expertise in the industry and consistently produces reliable results when using thesaurus or dictionaries.
In comparison to other translation applications, Babylon preserves the original format of Office documents during translation. You do not need to copy and paste content, launch new windows, or exit applications. Babylon enables a one-click translation of virtually anything.
Babylon Translator enables the translation of a limitless number of terms in over 77 languages, including English and Dutch.
Supported platforms: iOS, Windows, Mac, and Android
Pricing: Free
8. Reverso Translation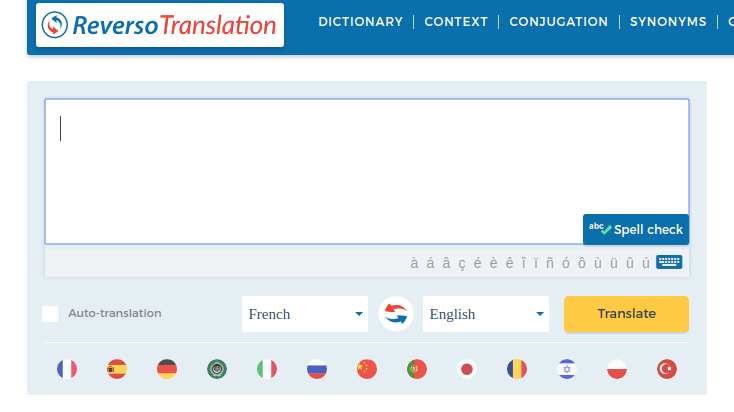 Softissimo Inc. has developed Reverso Translation, another easy piece of software. More than 6 million users worldwide trust this software. You can effortlessly learn new words and phrases and translate them into a variety of languages such as English, French, German, Spanish, Polish, Hebrew, Italian, and Arabic.
Additionally, this Translation program enables you to search for idiomatic phrases and suggestive words when inputting text. With Reverso, you can share translated content with others via email, Twitter, or Facebook, for example.
This program assists you in determining the correct pronunciation and serves as an excellent substitute for Google Translate.
Supported platforms: iOS, Windows, Mac, and Android
Pricing: Free
9. TripLingo Translator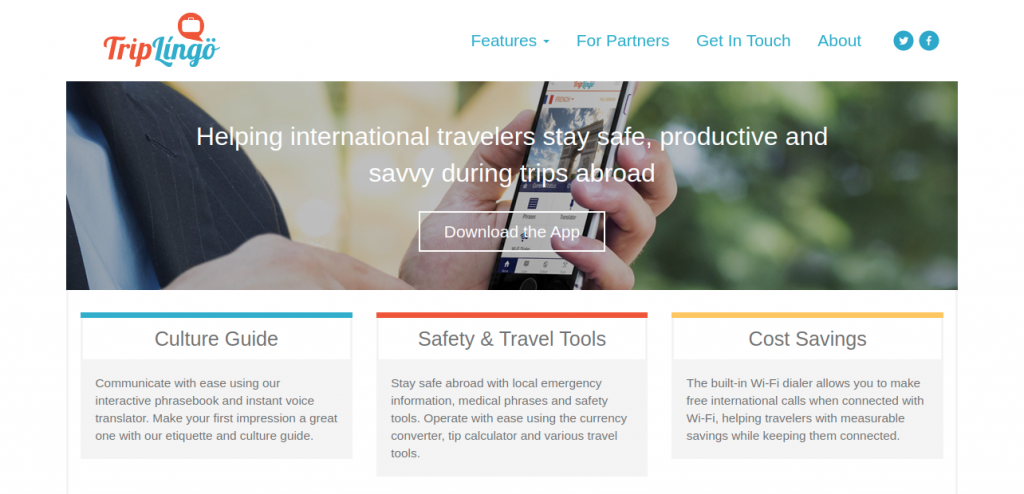 TripLingo is the perfect language-learning application for tourists from other countries. While traveling through multiple countries, you can quickly learn key phrases, translate your voice notes, connect to a live speech translator, and receive a crash course in the local culture.
TripLingo provides voice and text-based translations in over 42 languages, as well as a safety tool that assists you in dialing all suggested safety numbers, such as 911 or 108, in the country's dialect.
While TripLingo is an excellent trip translator, it is not well-suited for translating huge chunks of text.
Supported platforms: iOS, Windows, Mac, and Android
Pricing: Free
10. Amazon Translate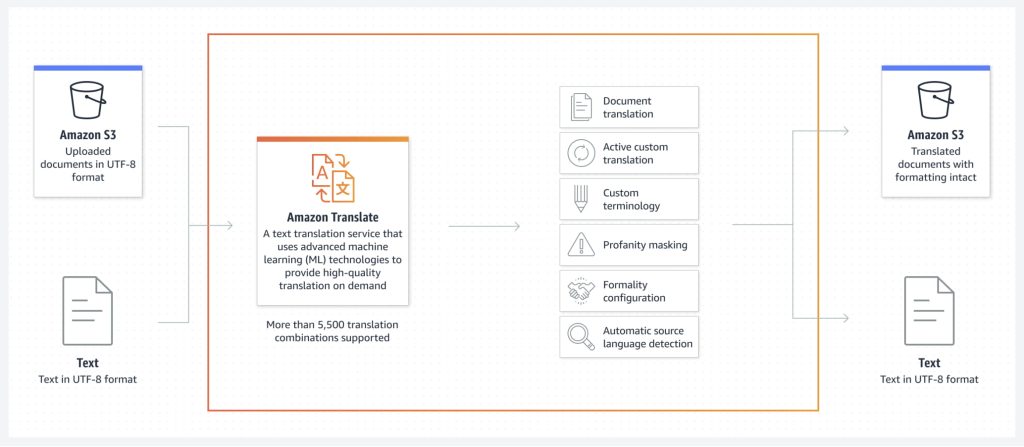 Amazon Translate is a cloud-based machine translation service offered by Amazon Web Services (AWS).
The user interface is user-friendly and accessible through the AWS Management Console or through an API. It supports multiple file formats and offers automatic language detection. The service is powered by advanced machine learning algorithms and neural networks, resulting in high-quality translations.
However, like many machine translation services, it may not be suitable for complex or specialized materials. In such cases, human translation may be more appropriate.
Amazon Translate is widely available and can be integrated into other AWS services, making it a popular choice for businesses looking for a flexible, scalable translation solution.
Supported platforms: AWS Management Console, API
Pricing: Based on usage, with a free tier available.
11. Yandex.Translate

Yandex.Translate is a widely used machine translation service provided by the Russian internet giant, Yandex.
The Yandex.Translate user interface is easy to use, allowing you to translate text and webpages with just a few clicks. The service supports numerous languages, including many from Eastern Europe and Asia, and provides accurate translations, making it a popular choice for multilingual communication.
According to Yandex, their translation service is powered by artificial intelligence algorithms and deep learning models, which ensures high-quality translations. However, it still lacks the cultural knowledge and human expertise of professional translators, especially when dealing with creative or culturally-specific text.
Supported platforms: Web, iOS, MacOS, Android
Pricing: Free
12. MateCat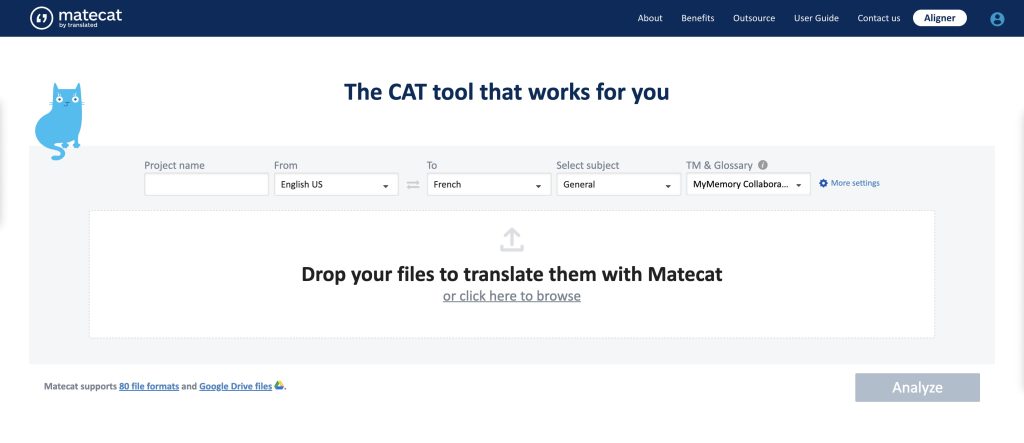 MateCat is a web-based computer-assisted translation (CAT) tool that provides a complete and collaborative translation workflow.
The MateCat user interface is user-friendly and intuitive, allowing translators to manage their projects and work with other team members easily. With features like automatic segmentation and spell-checking, MateCat helps to streamline the translation process and improve accuracy.
MateCat uses advanced machine translation technology to assist with translations but still relies on human translators to ensure high-quality and culturally appropriate translations. MateCat also integrates with various translation memory tools, making it an efficient solution for businesses with ongoing translation needs.
Supported platforms: Web-based
Pricing: Free for small projects, with customized pricing plans for larger businesses and teams.
Conclusion:
The list of Google Translate alternatives is practically unlimited, and we hope that the ones listed above can assist you in situations when a great translation is required. It is entirely up to you to determine which solution will provide you with the greatest benefits.
Do you have a preferred Google Translate alternative? Kindly notify us in the comments section if you have one, and we will gladly include it on our list.
---
Get in touch
Maxsun International (HK) Ltd
. translates and interprets English and over 100 other
languages
. You can be assured that experienced and certified professionals provide our
language services
. The interpreters and translators in our teams are all
native speakers
. As well as subject matter experts, they can also handle unique translation and interpreting assignments. You can contact us immediately for your urgent language service needs by calling
+86-0755-82970459
. You can also email us at
Contact us
. We are open 24/7, every day of the week.