MAXSUN delivers high-quality, professional English to Chinese translation services through a vetted network of native Chinese translators located around the country. We provide English to Mandarin Chinese translation services in various fields, including technical, medical, legal, patents and intellectual property, software, engineering, and finance.
To get an instant quote for Chinese translation services, please CLICK HERE.
Your Gateway to All Things Chinese
Maxsun is your gateway to all things Chinese. Additionally, we offer Chinese to English translation services and translations between Chinese and more than 60 other languages.
What distinctions exist between Simplified Chinese and Traditional Chinese?
Chinese is the world's most frequently spoken language, with around 20% of the global population speaking it. Traditional Chinese and Simplified Chinese are two distinct dialects of the written Chinese language. They share a common grammatical structure, but for various cultural and historical reasons, Simplified Chinese and Traditional Chinese utilize distinct writing systems and are incompatible. As a result, you may need to produce both Simplified and Traditional translations.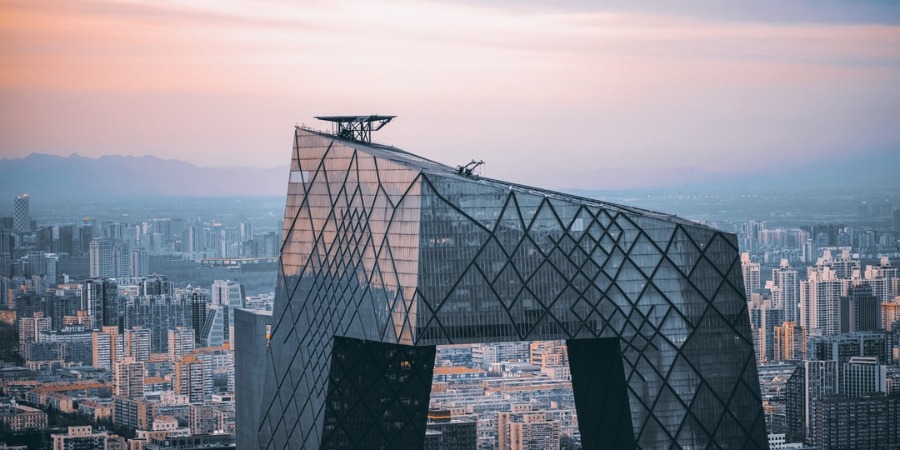 In mainland China (PRC) and Singapore, Simplified Chinese is the official writing system. On the other hand, Taiwan, Hong Kong, and Macau all utilize Traditional Chinese as their official writing system.
Approximately 13,000 characters are used in traditional Chinese; several of the characters are pretty complex. For many years, China's pervasive illiteracy was attributed to the complexity of this written system. Simplified Chinese, which contains approximately 8,000 characters, was adopted as an official writing system in 1949 to address illiteracy.
Before ordering English to Chinese translation services, gather as much information as possible about the country in which the document will be used and the intended recipient. For instance, if a paper is being created for a trade fair in Taiwan, be as explicit as possible when communicating this information to the translation company.
Services for Chinese Mandarin and Chinese Cantonese translation
Simplified Chinese is also known as Chinese Mandarin, and it is the most widely spoken version of Chinese in the People's Republic of China. Cantonese Chinese is yet another variant.
Document Translators in Chinese
We translate Chinese papers in a variety of file formats, including PDF, Microsoft Word, Powerpoint, Excel, Adobe InDesign, and Framemaker. Chinese PDF files are translated into English and more than 60 additional languages by our team. MAXSUN is your source for certified Chinese translators. Our Quality Management System (QMS) is ISO 17100:2015-certified as compliant.
Continue reading: What Is ISO Certified Exactly? And Why Is It Important?
English to Chinese medical translation
MAXSUN offers accredited Chinese medical translation services to pharmaceutical firms, medical device manufacturers, biomedical equipment makers, and contract research organizations (CROs). Specifically,
Informed Consents
Arrangements for clinical trials
Instructions for Use for medical devices
User manuals for medical software
Study drug labels
Medical software translation and Localization
Technical Translation Services in Chinese
MAXSUN offers a comprehensive range of professional Chinese technical translation services in both Simplified and Traditional Chinese. Additionally, we translate technical publications written in Chinese into English and over 60 additional languages. This comprises technical translations in Chinese for the following:
User Guides and Manuals.
Tenders and proposals, RFP and RFQ documents,
Material handling documents, MSDS
Technical drawings, engineering papers
Datasheets and web content
Chinese Legal Translation
MAXSUN offers a comprehensive range of high-quality Chinese legal translation services to businesses operating in China, Taiwan, Hong Kong, Singapore, and other countries that utilize both Simplified and Traditional Chinese. Additionally, we translate legal papers from Chinese into English and over 60 additional languages. Specifically,
Contracts
Legal agreements
Affidavits
Patents
Court and litigation documents
Translation Services for Chinese Business
MAXSUN offers a comprehensive range of professional Chinese business and financial translation services. This contains the translation into Chinese of:
Annual Reports
Business plans
Marketing brochures
Business Proposals
Business Correspondence
Employee handbooks
Translation services of Chinese website
---
Get in touch
Request a quote or connect with our team to learn more about Maxsun's language services.